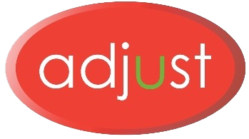 As much as we LOVE taking care of you, it's time for a little R&R..
Next week, Monday, we will return for normal hours through the week. However, we will be closed the first week in August (see below).
Thank you for allowing us to take care of you. We have plenty of time on the schedule to make sure there is little lapse in your care. Check out our online booking, or call during business hours.
Simply, we practice what we preach. It is so important to give your mind a little downtime so that you can perform at your peak. That way we can return full of the energy you deserve for your healthcare.
-Matthew M Mix, DC
Our Schedule
Closing at 6 pm Today, July 22nd.

Regular hours resume on Monday, July 27th.

Closed August 5th-August 11th for Summer vacation.
*Please remember that in order for you to get the best care possible, we ask that you schedule. Even if that means calling when you are in the car, that way we can make sure you get our full attention.